---
Hershey's Halloween - Character Designs
Illustrated new characters for the Hershey Halloween bags. The goal was to make the characters cute, fun and approachable.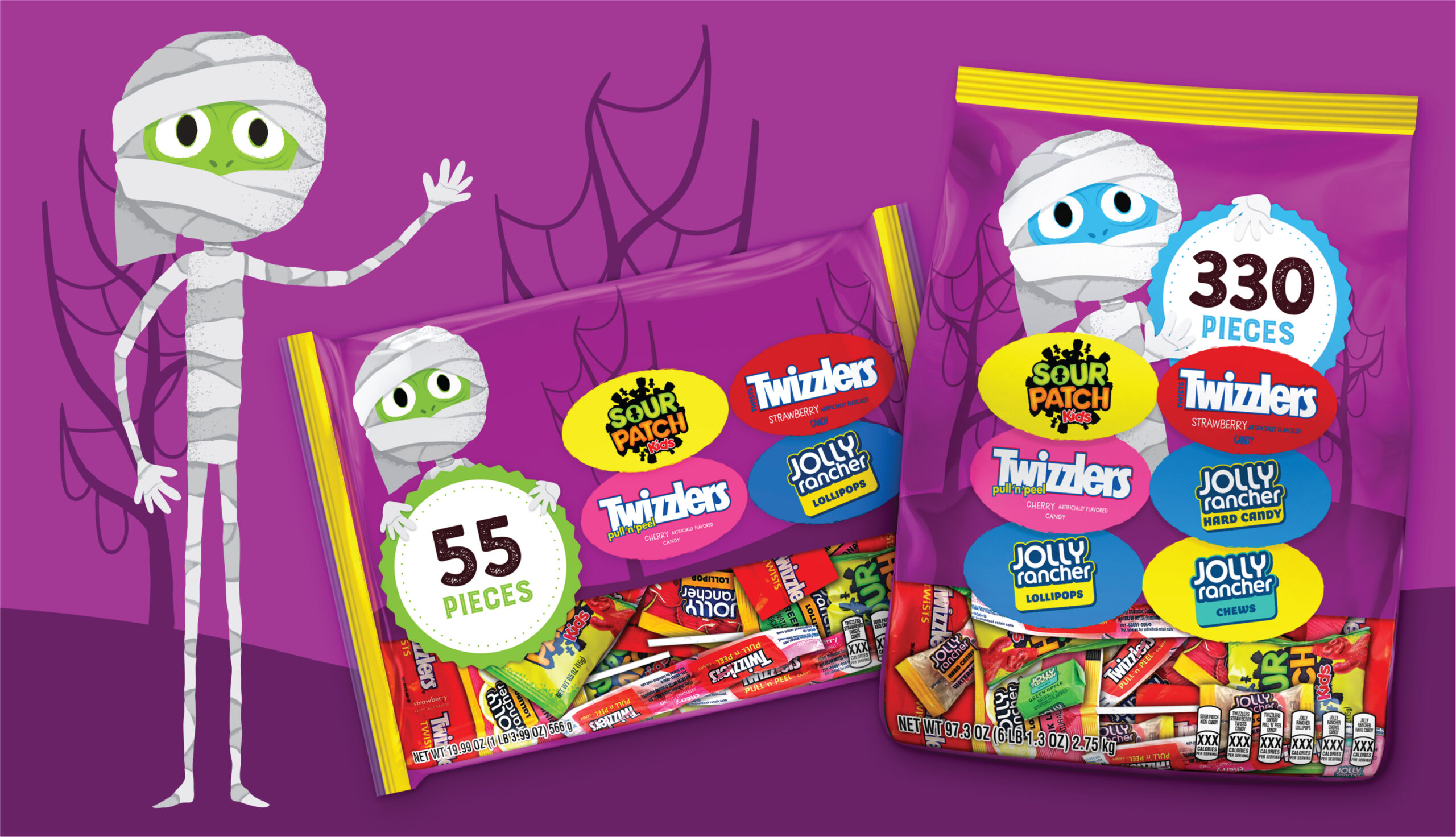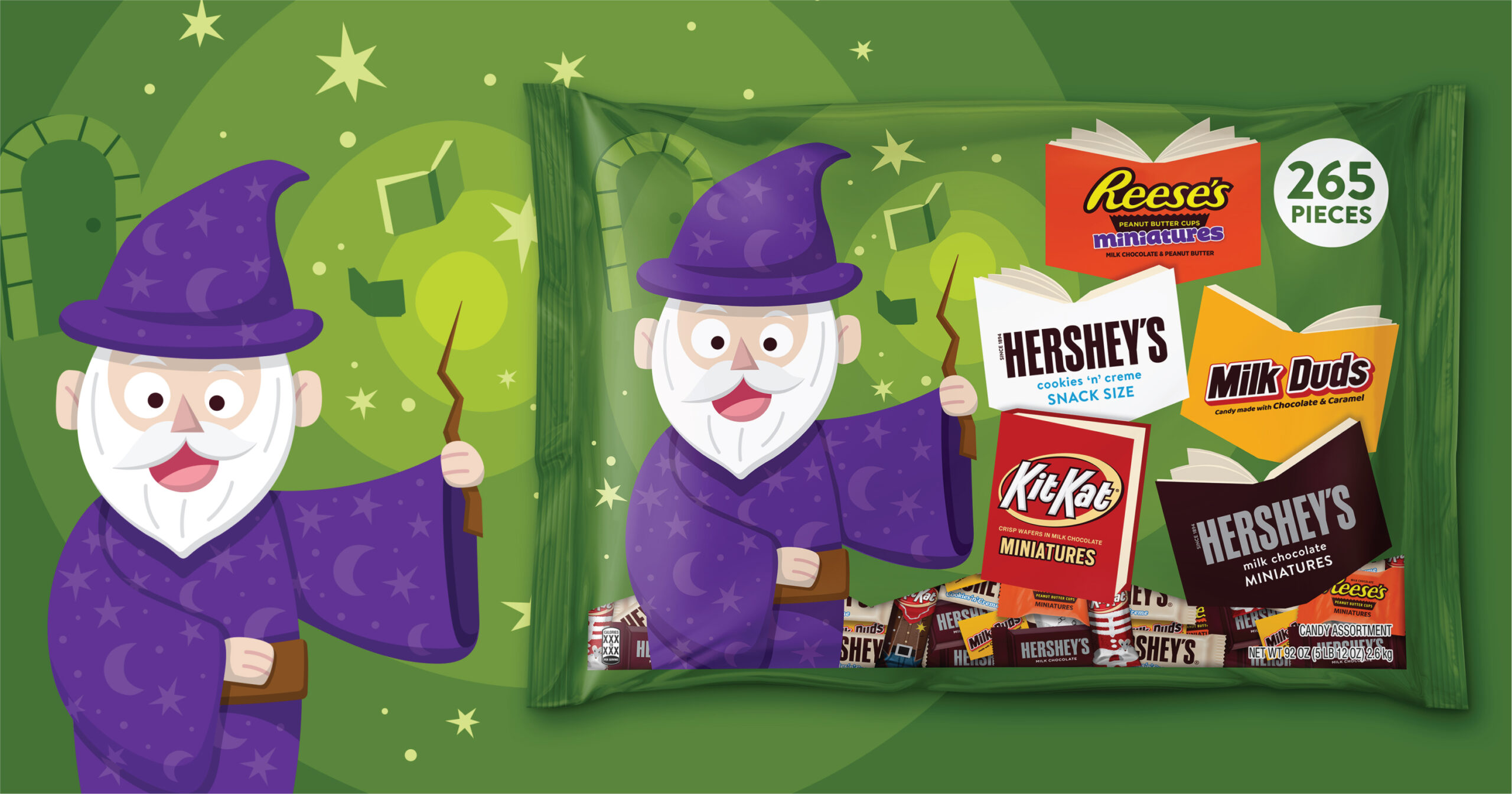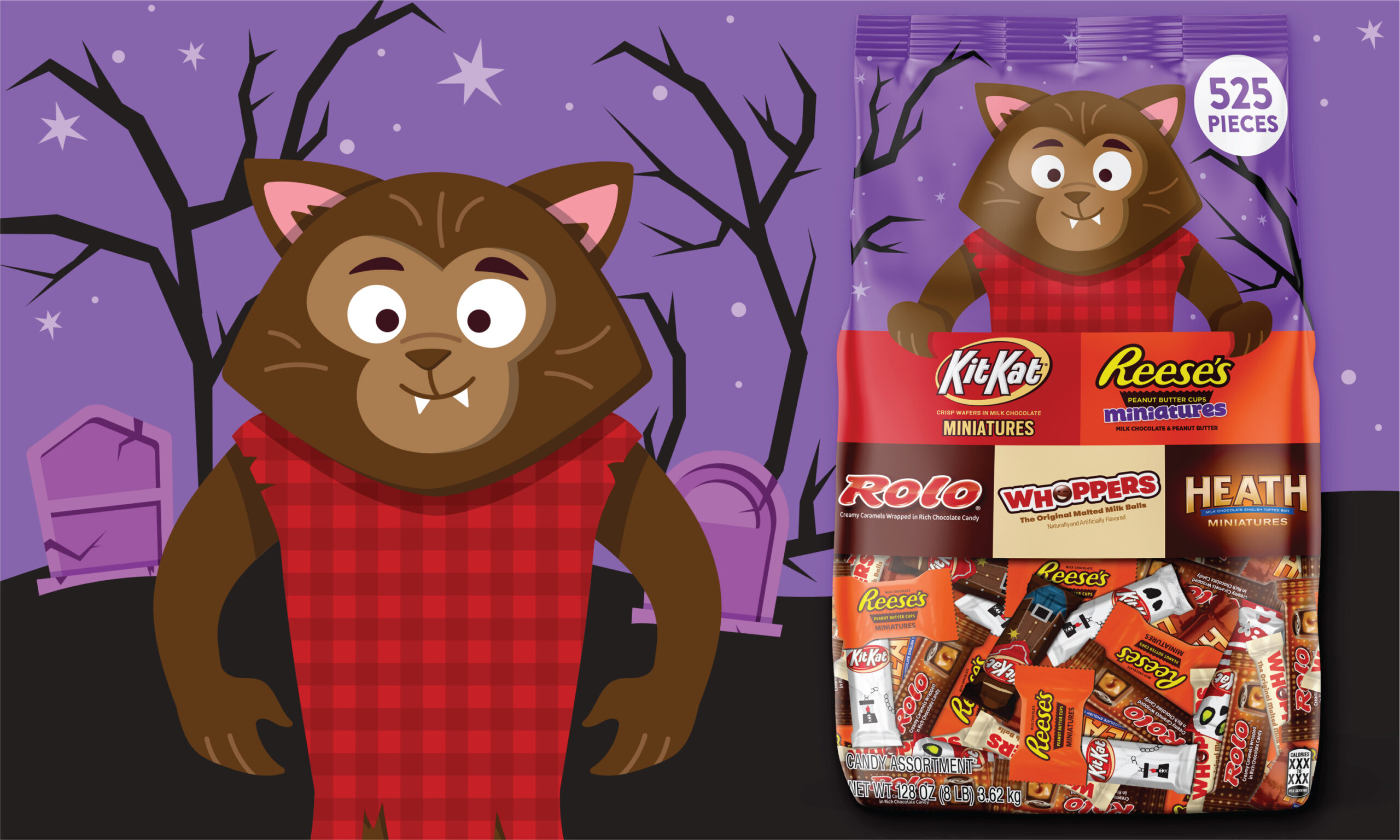 ---
Hershey's Vampire Kisses
Designed foils and bag for a new flavor of Halloween Hershey's Kisses from concept to final. The bag tells its scary story with fun illustrations and product shots. This design is also a GDUSA Award Winner.